L40 - 2 Axis Remote Head
The L40 is our new precise, robust and lightweight head for high-end cinematography. It is ideal for medium sized camera packages with a large zoom lens. At the core of the L40 is a highly robust and precise motor drive with zero-backlash. One of the features that puts the L40 in a league of it's own is the back-pan feature. This feature is usually only found on stabilised heads and dramatically improves the usability of the head. Back-pan is must have feature on any crane especially the TechnoCrane.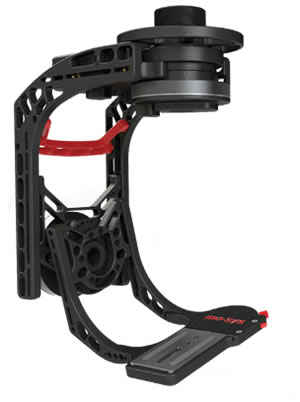 TechnoCrane Europe is working continuously to improve the performance of the L40 and many additional features will soon be available such as pan slip rings and a Full Roll modular 3rd Axis.
Features:
Extremely strong and precise motor drive- zero backlash. copes easily with larger 35mm packages
Lag-free operation
Back-pan
Programmable limits with dampening
Payload 40 kg (88 lbs)
Weight 13.8 kg (30 lbs)
Power module for film cameras
Zoom & focus interface controls for Canon and Fujinon lenses
Pan, tilt & roll axis's all recordable
Full digital post-production interface
Touch screen controls. Joystick, pan-bar & wheels
High speed
Wireless control